How to use for Customer Data Analysis
Using GIS for customer data analysis allows you to view customer data on a map along with the location of your store so you know where your customers are coming from and whether they aren't. It is also possible to understand and analyze the characteristics of consumption trends in each area.
Utilization Example
Know your strong and weak areas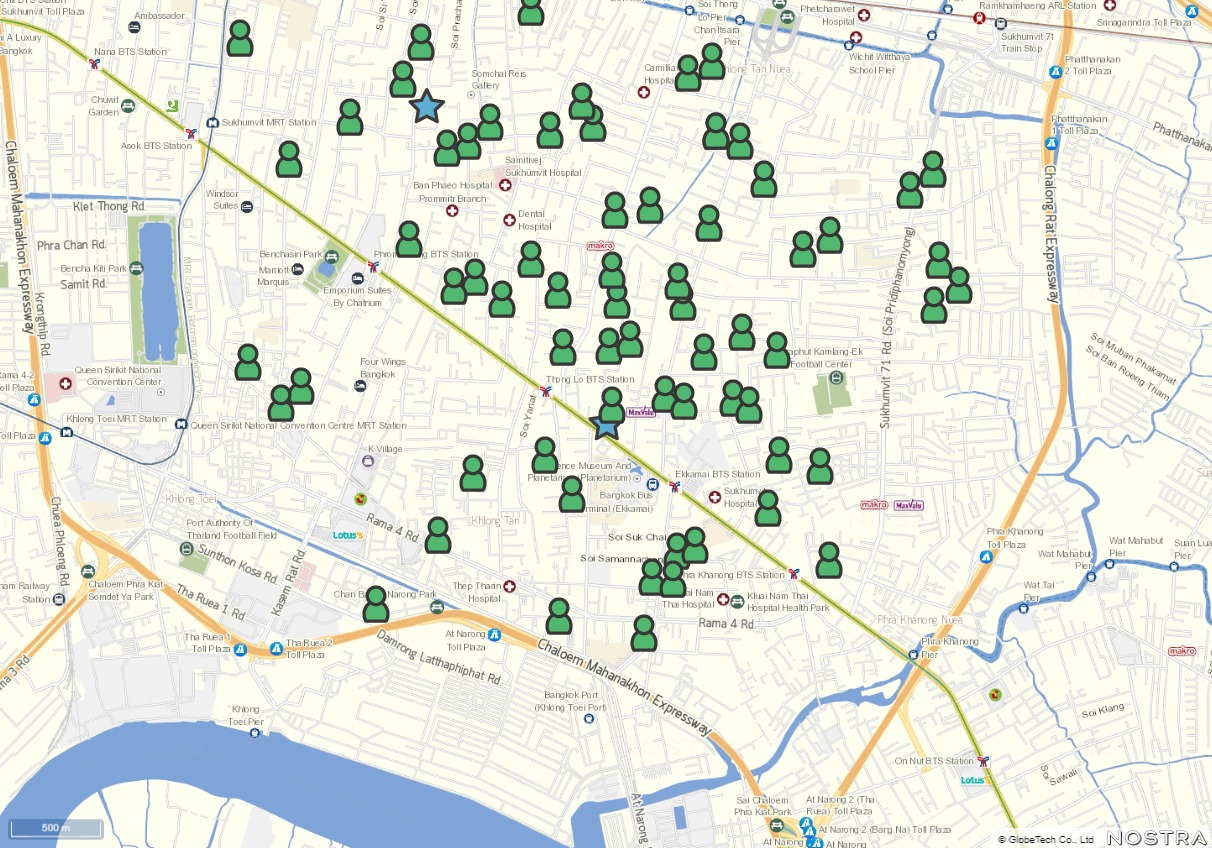 By plotting customer data on a map, you can see where customers are coming from. Furthermore, by analyzing in combination with population data, it becomes possible to see at a glance which area is strong.
Prevent store cannibalization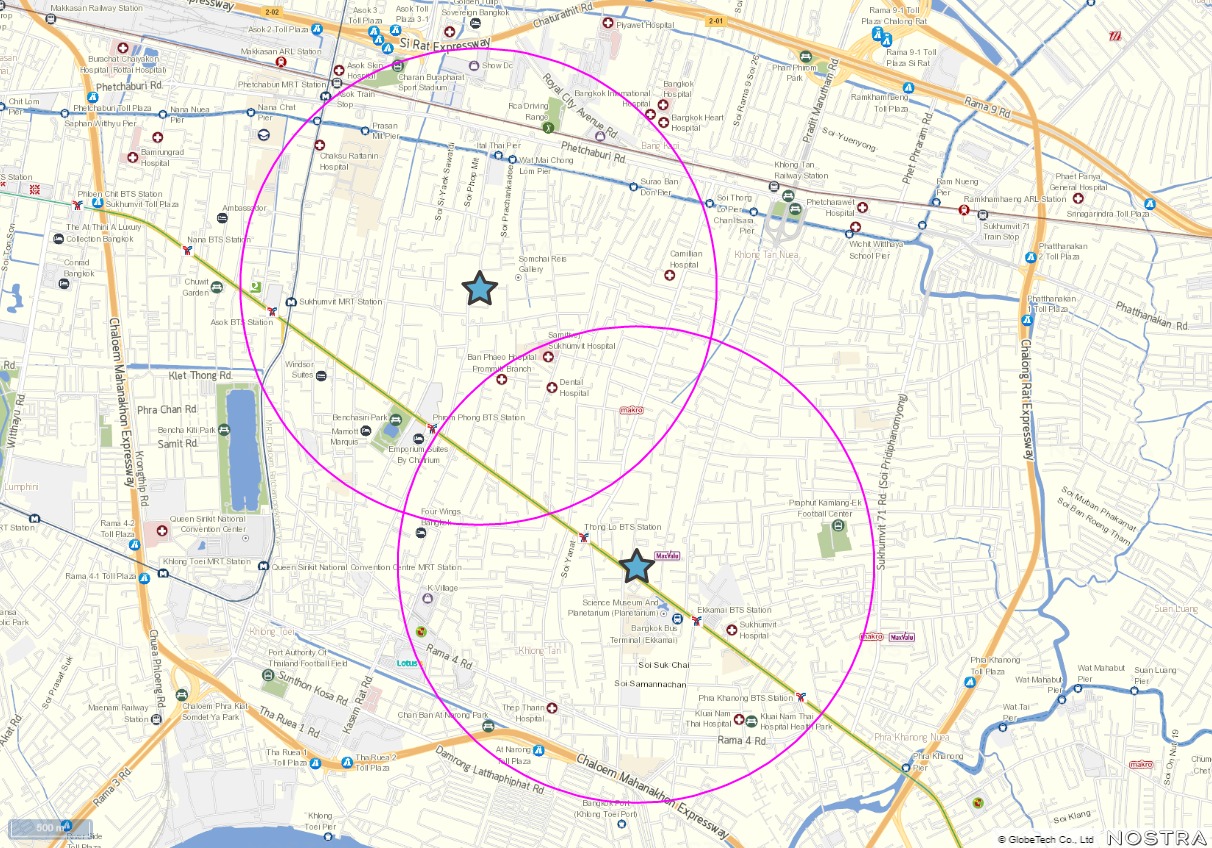 Cannibalization that the trade area is covered between stores. When you open a new store, it may overlap with the trade area of ​​the existing store, and your own stores may compete with each other.
For your first Area Marketing GIS!

Please request a document to help you understand TerraMap Thailand.