How to use Area Marketing GIS
Area marketing GIS has the following three main uses.
Store Location Analysis
Customer Data Analysis
Sales Promotion
GIS is a system (Geographic Information System) that layers various information on a map and analyzes those information.
"Terra Map Thailand" is specialized as an area marketing GIS.
In order to analyze the characteristics of the region and enable area marketing tailored to the purpose, its functions and operability are specialized to support corporate activities to the maximum extent possible.
What you can do with Area Marketing GIS?
You can analyze your new store location
You can visualize the customer attributes in the trade area
You can analyze objectively using statistic data.
You can improve the efficiency of reporting operations
We support analysis work for various purposes.
How to use 1. Store Location Analysis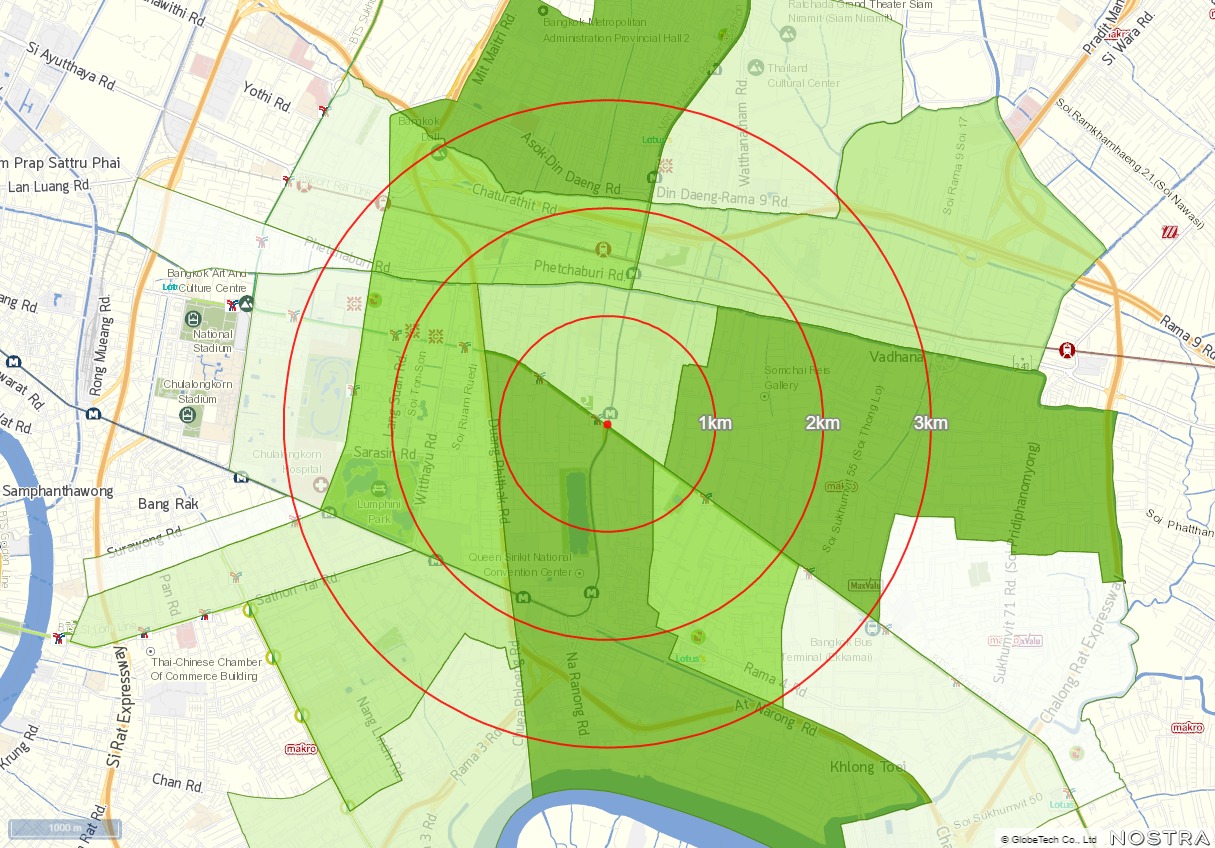 It can be used for Store location analysis, sales forecasting, competitive store analysis, and franchise development. This will help you to judge whether to open by checking the population and the number of households around the candidate property
How to use 2. Customer Data Analysis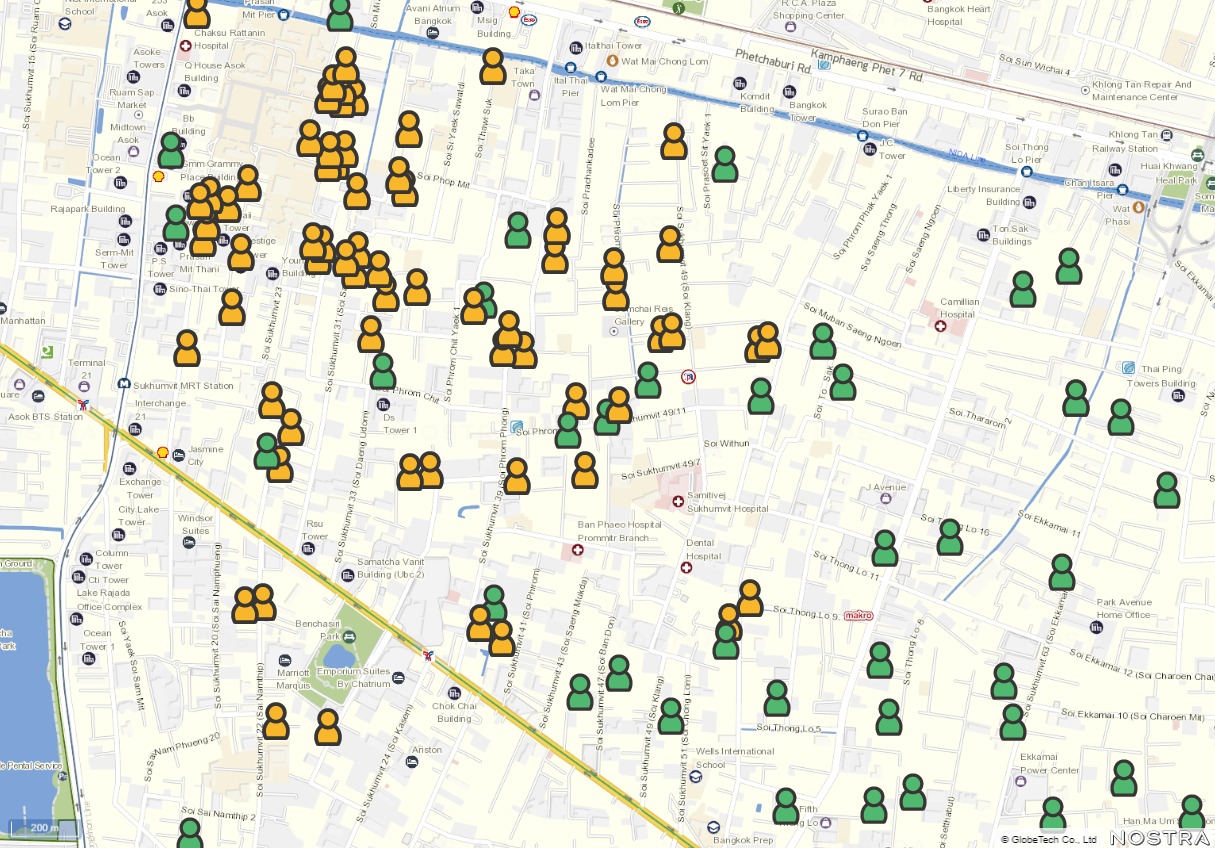 Utilizing member data and POS data, it is possible to know the actual trade area and analyze pinpoint customer data on a map. By showing customer information such as point cards on the map, you can visualize the strength area of ​​your store. It will also lead to subsequent sales promotion plans. You can use it to build your area strategy.
How to use 3. Sales Promotion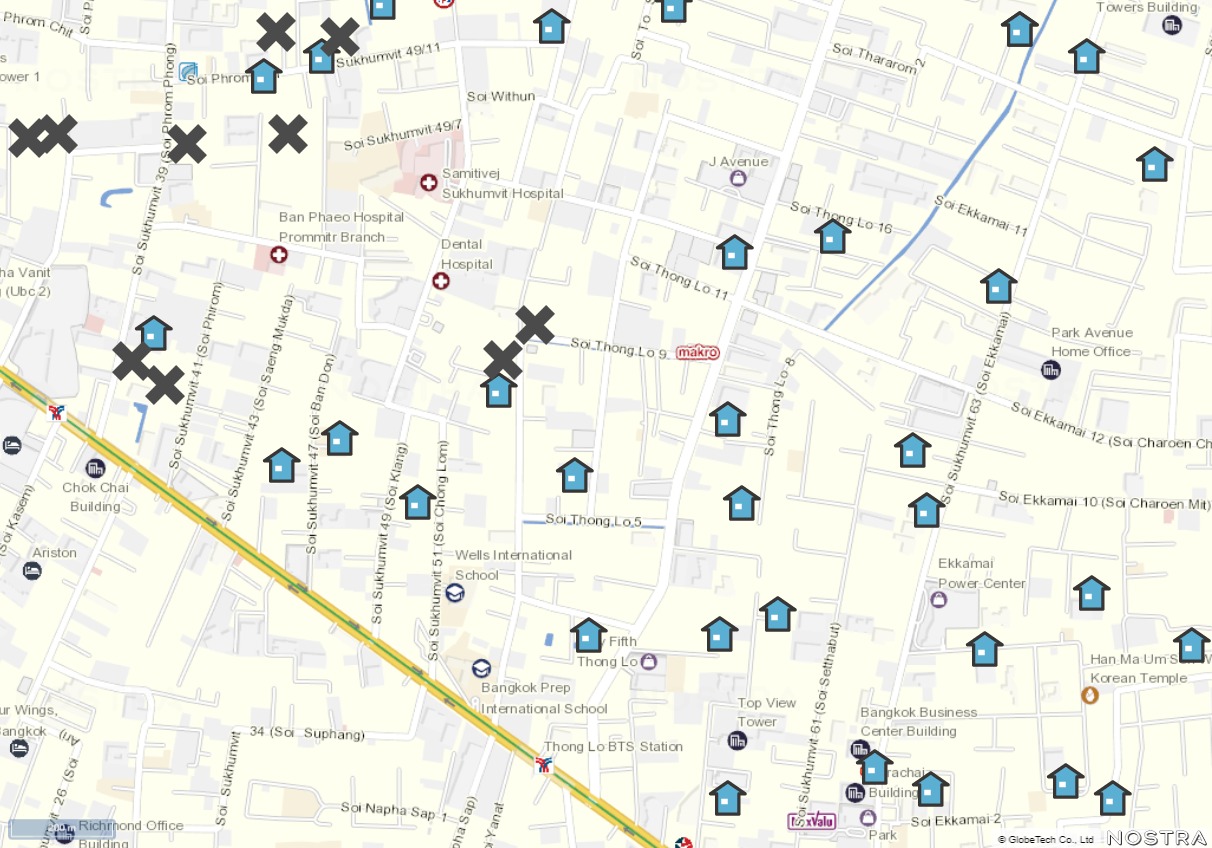 You can see the areas that should be promoted by using them for flyer, postings, DM, etc. By showing the statistical data on the map, you can optimize the posting distribution areas. You can use it for sales promotion planning and reduction of wasteful costs.
For your first Area Marketing GIS!

Please request a document to help you understand TerraMap Thailand.