Basic information of potential location
Step 1:Understanding trade area volume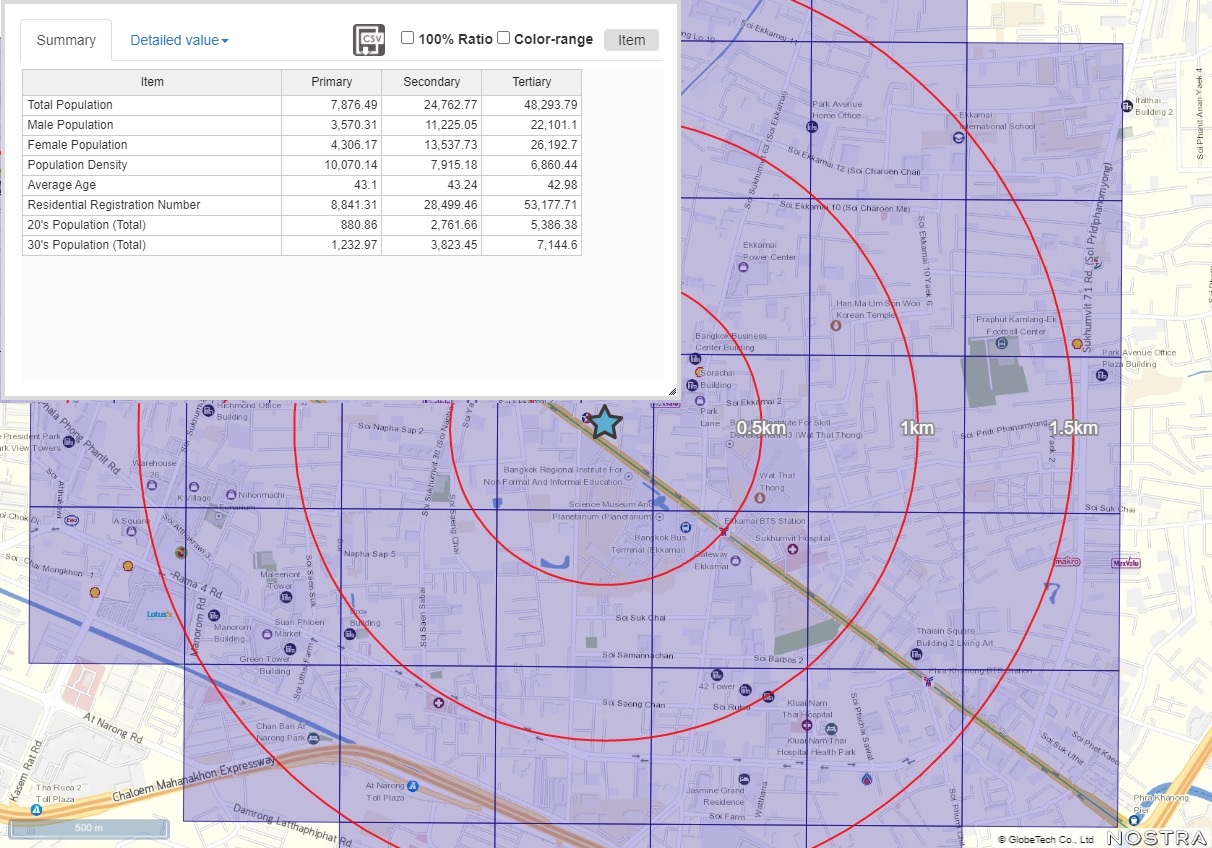 By aggregating the statistical data, you can see the trade area volume of the candidate property and the candidate site. For example, you can easily obtain statistics for deciding whether or not to open a store, such as "population" of "351,785" and "number of households" of "161,741" in a trade area of ​​2km.
Step 2:Report by one-click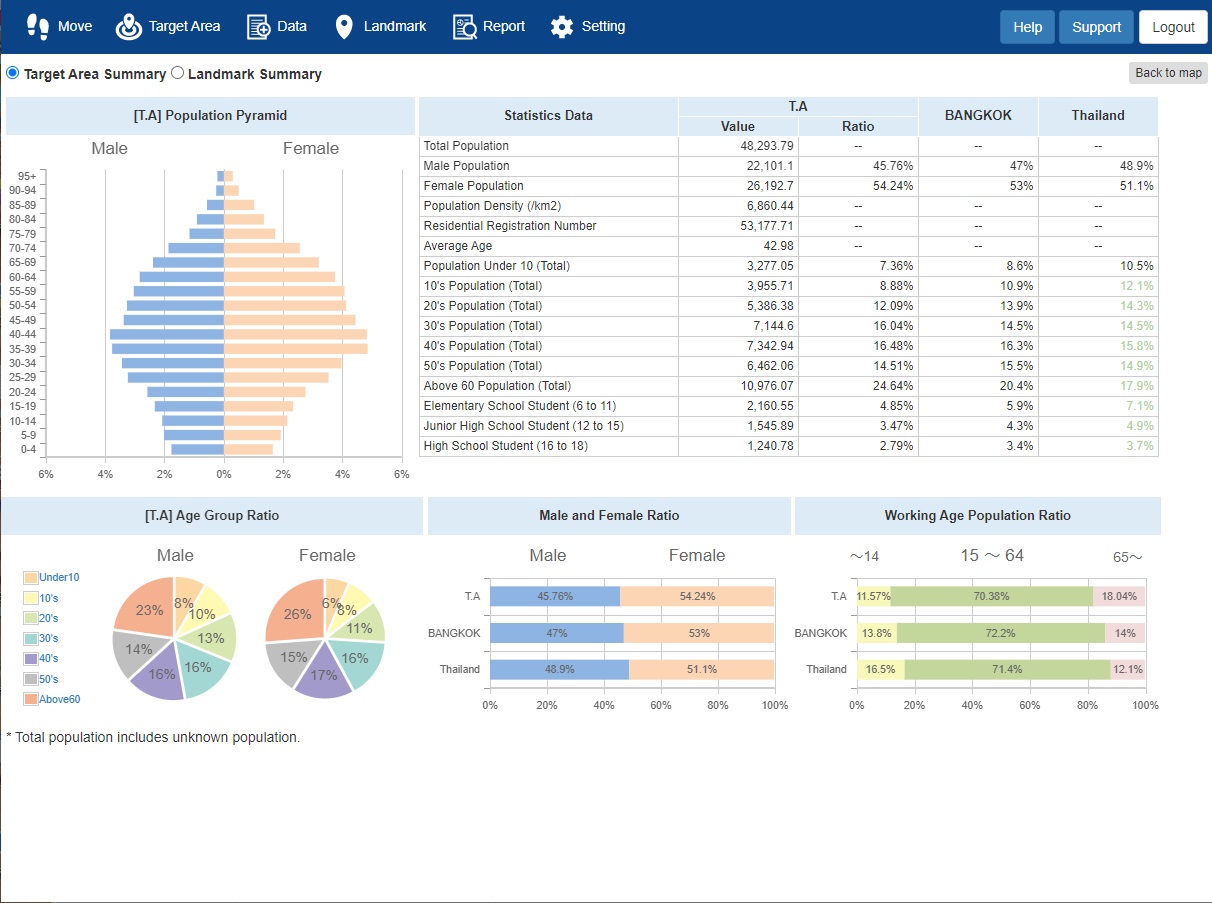 If you use the standard "report function", you can easily report the trade area analysis data of the property. With just one click, your work time is greatly reduced.
For your first Area Marketing GIS!

Please request a document to help you understand TerraMap Thailand.