Customer Data Analysis
Customer analysis refers to the analysis of the use of the company's services and products, the information of customers who have purchased, and the behavior leading to the purchase.
This is mainly done to improve the purchase rate and customer satisfaction.
Why do you need Customer Data Analysis?
By performing customer analysis, you can understand the current status of your store. Knowing the current situation is very important for launching future marketing measures.
Point 1:Identify your target customers
It is essential for business to identify "who to approach". Specifically, it is possible to know age, gender, family structure, and even hobbies.
Point 2:Understanding customer needs
It is necessary to clarify why the goods and services were bought or not, and to clarify the process leading to the result.
Point 3:Do the services and products you provide meet the needs of our customers?
Understanding customer needs will help you understand the discrepancies between the products and services you already offer and your customer needs. By reconciling this discrepancy, it is possible to raise the purchasing rate and customer satisfaction.
It is possible to know the actual trade area (area where the actual customer is) and pinpoint customer management on the map by utilizing member data. By importing customer information on the map, you can visualize the strength and weakness area of ​​your store, which will help you to build your area strategy.
Customer Analysis Method
1. Where are the customers from?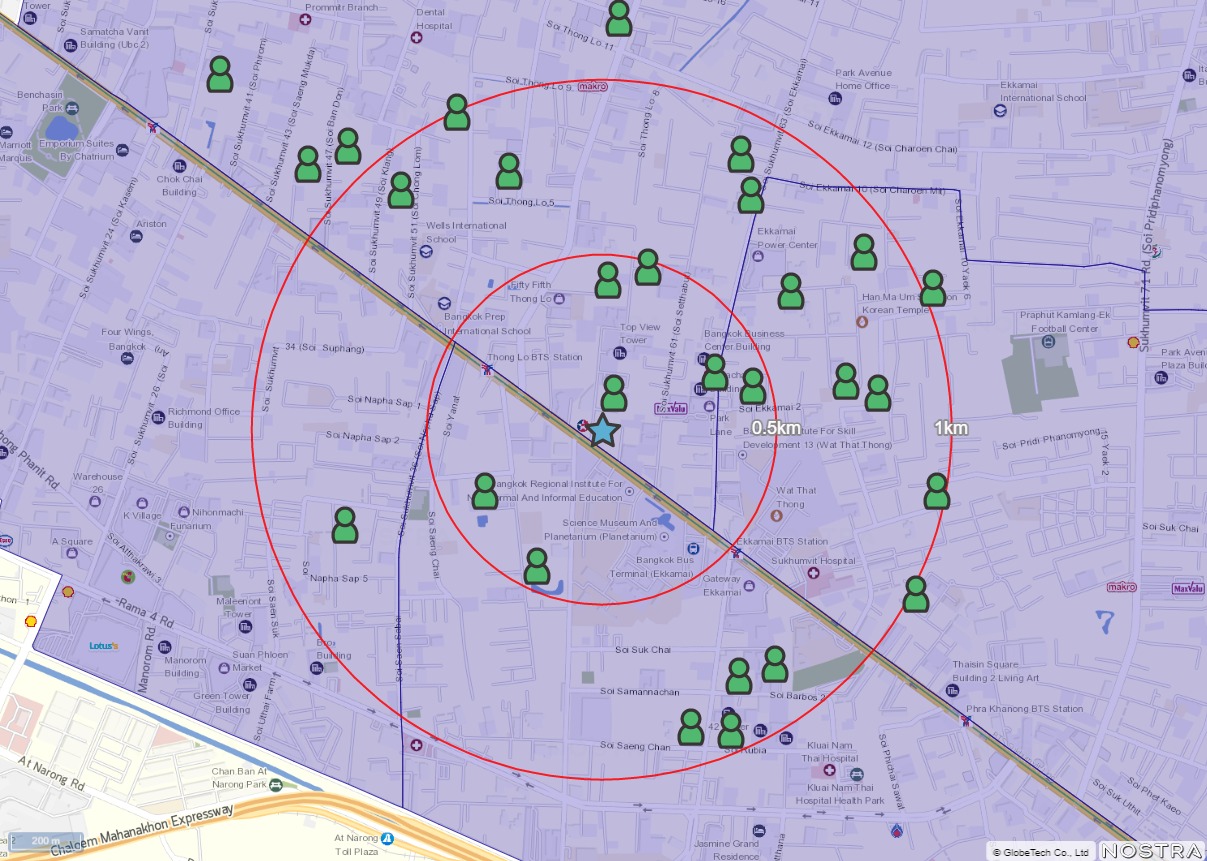 By visualizing customer data on a map, it is easy to see where customers are coming from.
You can see various information such as few visits from near that competitor's store, and no visits across large arterial roads and rivers.
2. Find strong and weak areas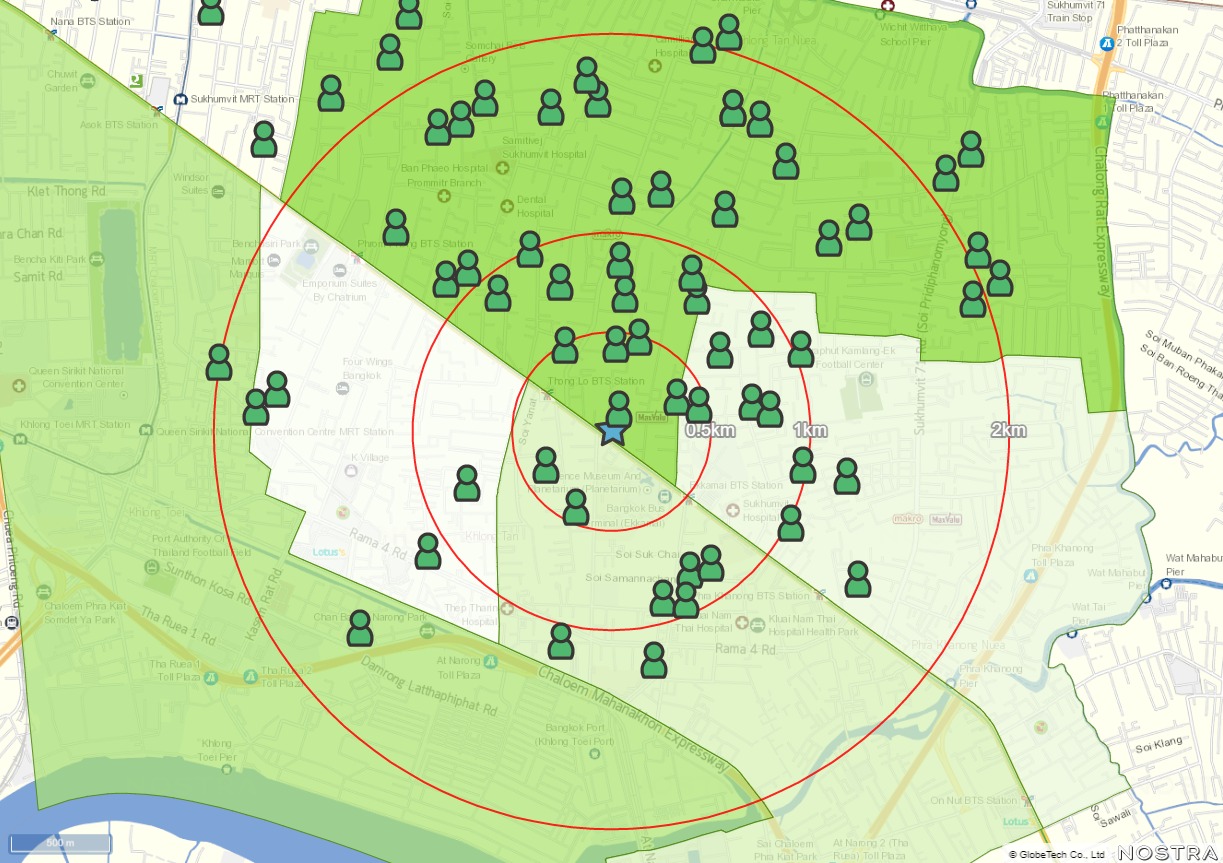 By combining it with population and household data, it is possible to find strong areas and weak areas by administrative level.
For example, you can show color-range of the target population or population ratio to visually see the difference from the plotted data distribution.
3. For the next step!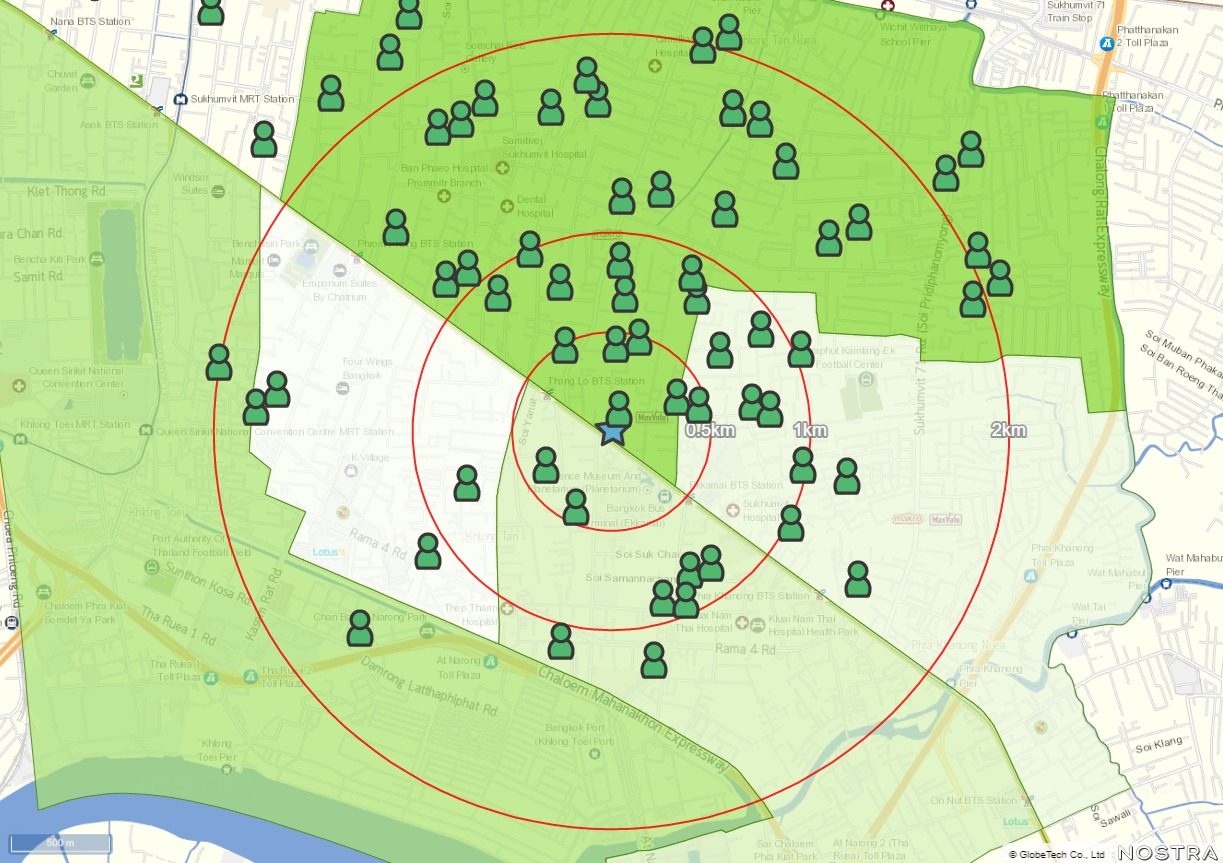 Once you understand the current situation, you can use it for the next measure.
If there are similar target groups in the trade area, but few people are visiting the store,You can focus on that area to advertise, or if there is an area where a particular product sells, you can focus on that area to advertise your sale.
If sales are good, when considering a new store, you may look for an area where similar people live and use it as a basis for deciding whether or not to open a store.
For your first Area Marketing GIS!

Please request a document to help you understand TerraMap Thailand.