New to Area Marketing?
Make marketing analysis work more efficient !
"Terra Map Thailand" is the best GIS package software for Area Marketing that combines a map of the whole of Thailand with statistical information such as population and number of households.You will be able to analyze the trade area using a map, highlight "where the customer is", and visually understand "the area where you can sell" and "the reason why you can sell".We provide necessary functionality and data at a reasonable price for many businesses.With user friendly user interface, it shortens the analysis work time of the person in charge and supports your business development.
What you can do
Area marketing is a marketing method that analyzes the market characteristics of a trade area and takes an area-specific strategy.
When opening a new store, we will analyze the sales expansion of existing stores by focusing on the characteristics of the area, and ultimately aim to increase customer satisfaction and sales.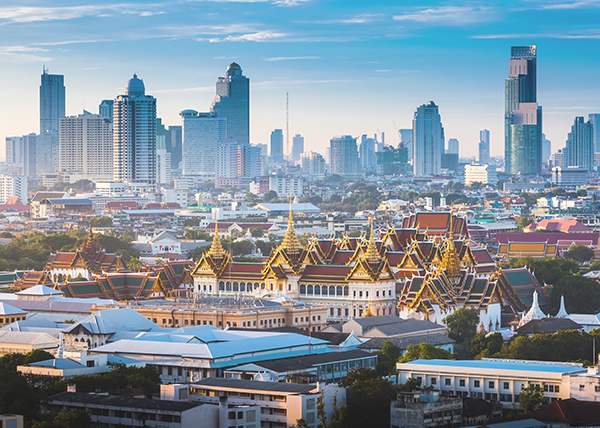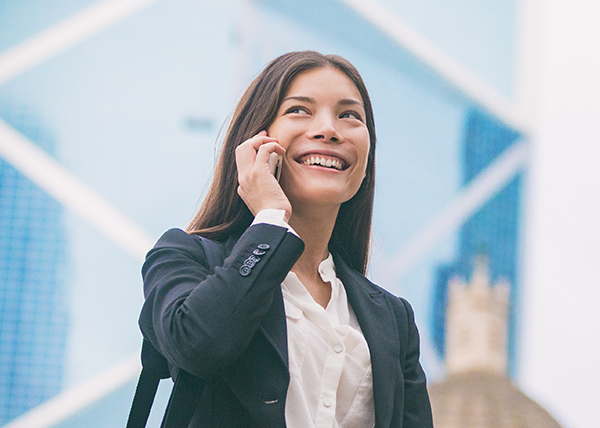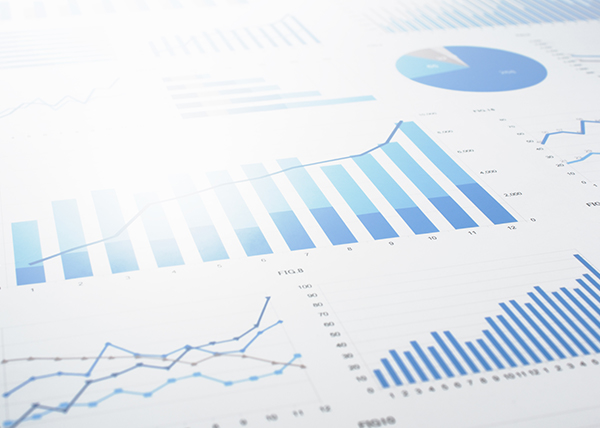 Benefit 1
Visualize characteristics
with Map + Data
"Visualize" the characteristic of the area by using statistics / estimates / original data with the map data. For various purpose, from analysis of trade areas at the time of store opening to analysis of characteristics of existing users.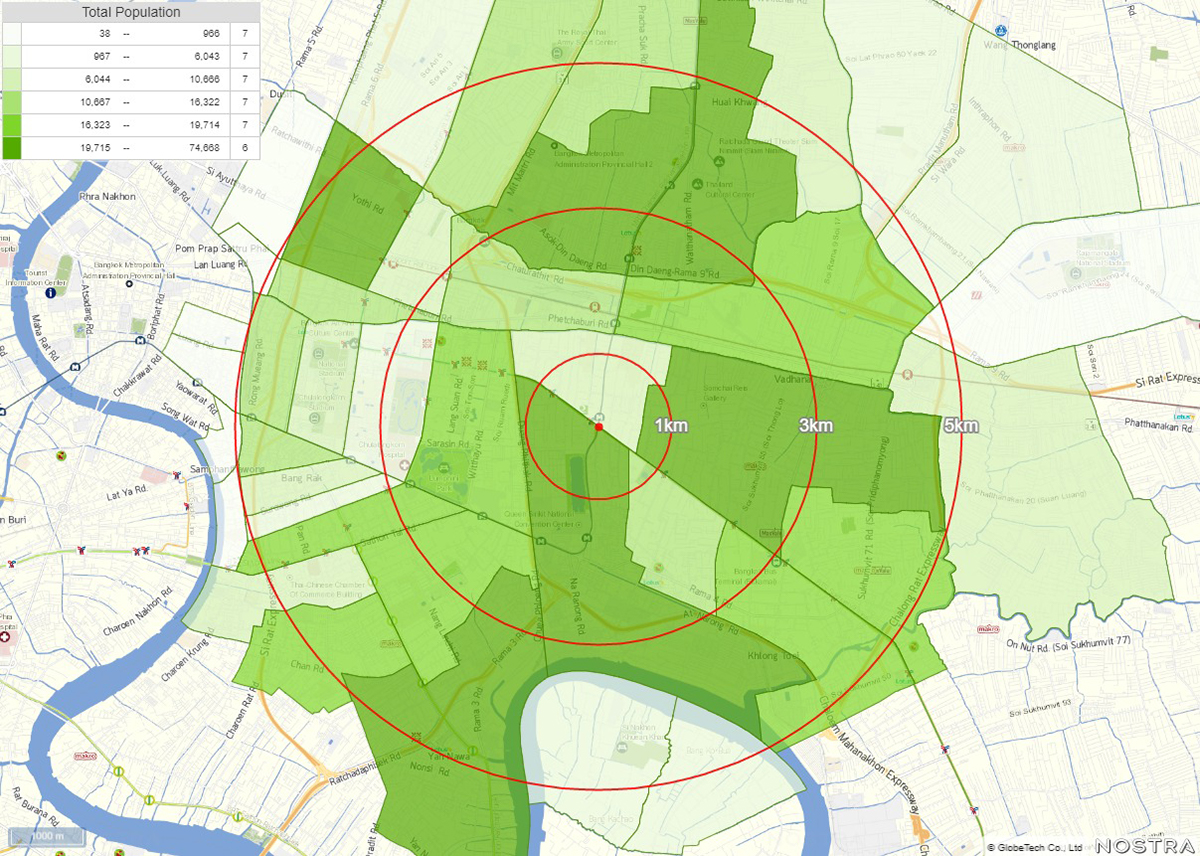 Benefit 2
The minimum required
data as standard
Population and household data support area marketing.
We also have data on various facilities to analyze competing stores.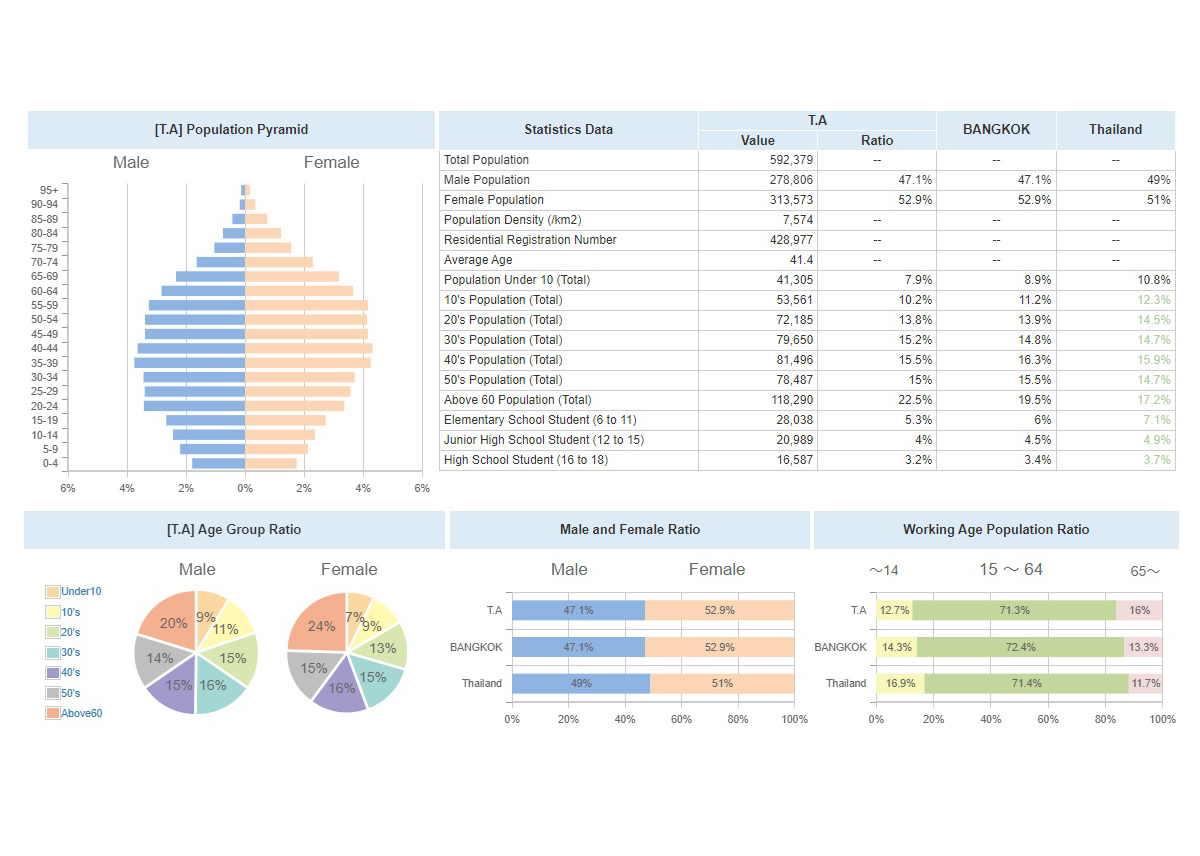 Benefit 3
Use your own data for
tailor-made analysis
You can import your own data for more accurate analysis. In addition, you can display graphs and create reports with one click.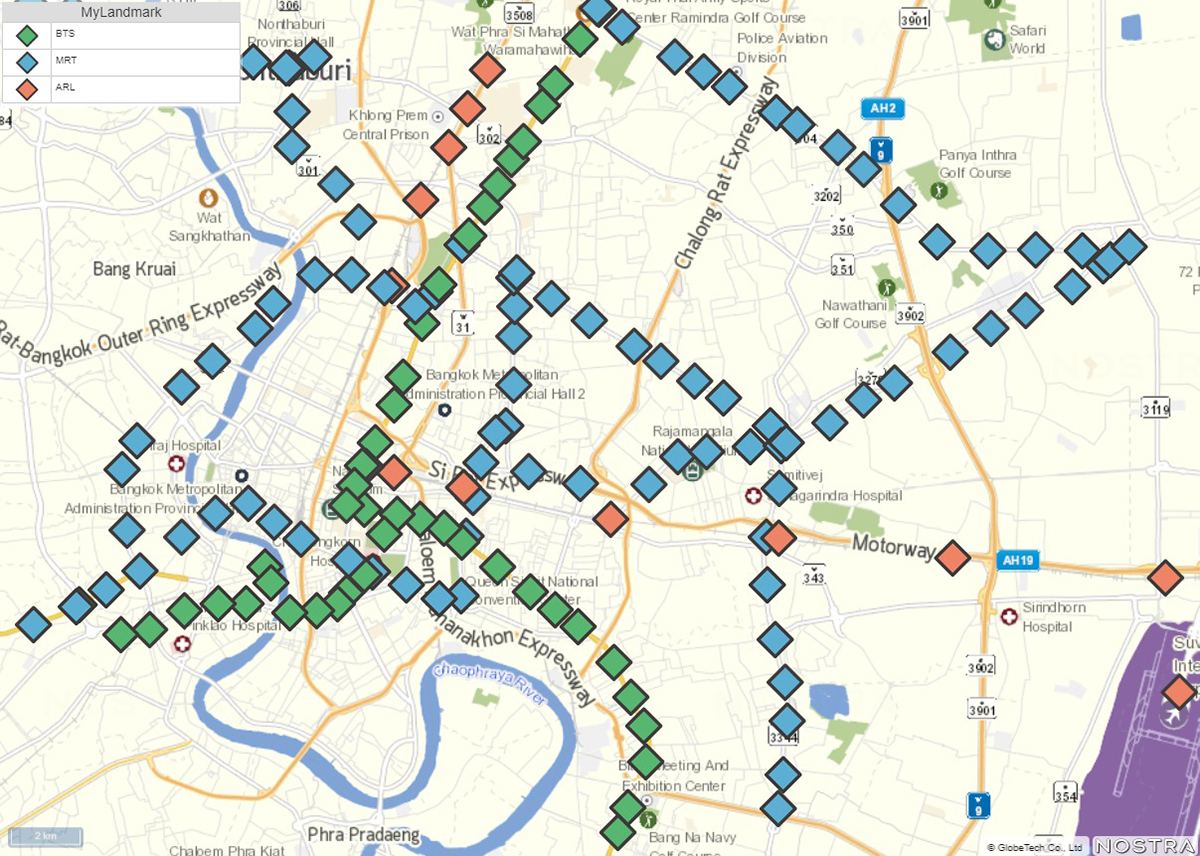 1. Store Location Analysis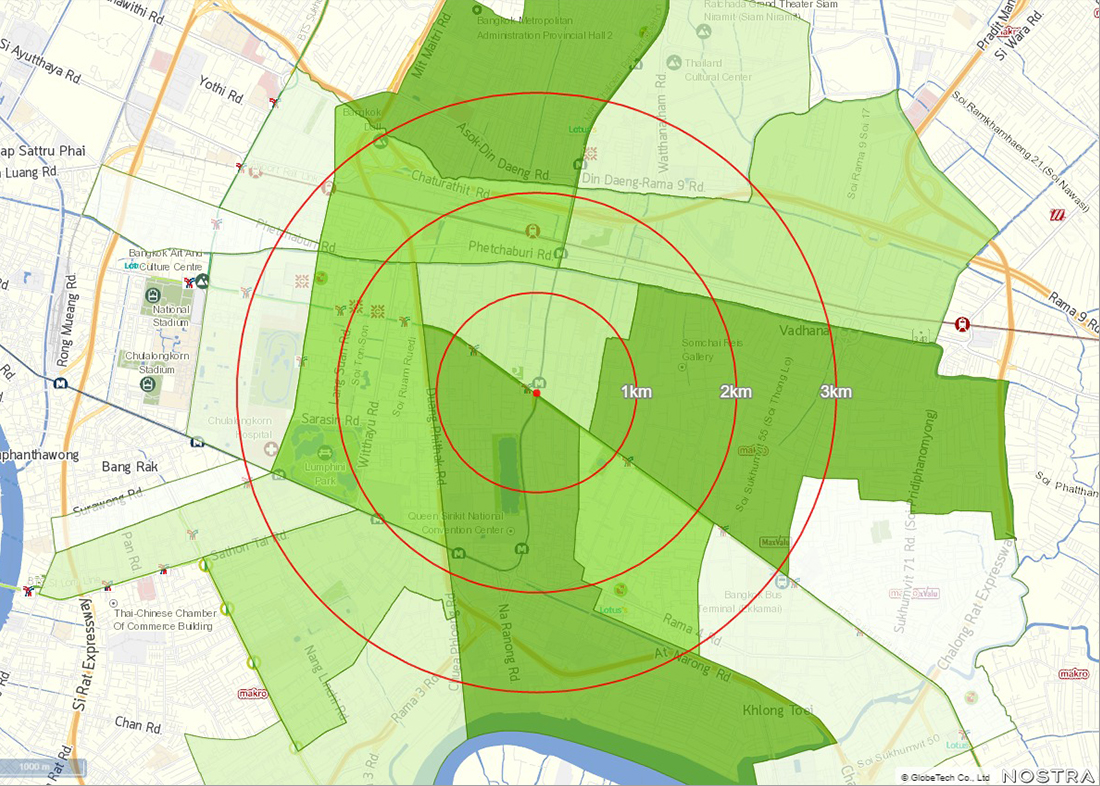 Store location analysis is to conduct a survey around the candidate site when opening a new store. Companies that develop stores, such as retailers and service companies, go through various processes at the time of planning and finally decide to open a store.
2. Customer Data Analysis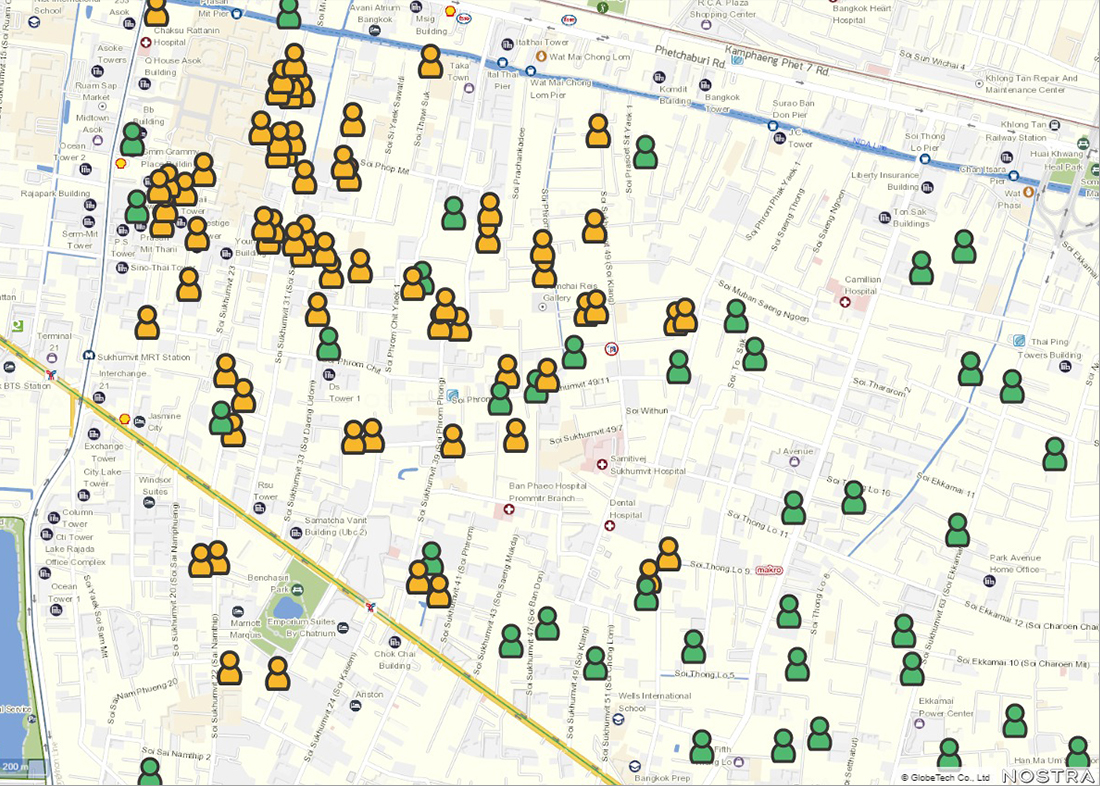 Customer analysis refers to analyzing information on customers who use or purchase their services and products, behaviors leading up to purchases, etc., and is mainly performed to improve the purchase rate and customer satisfaction.
3. How to use Area Marketing GIS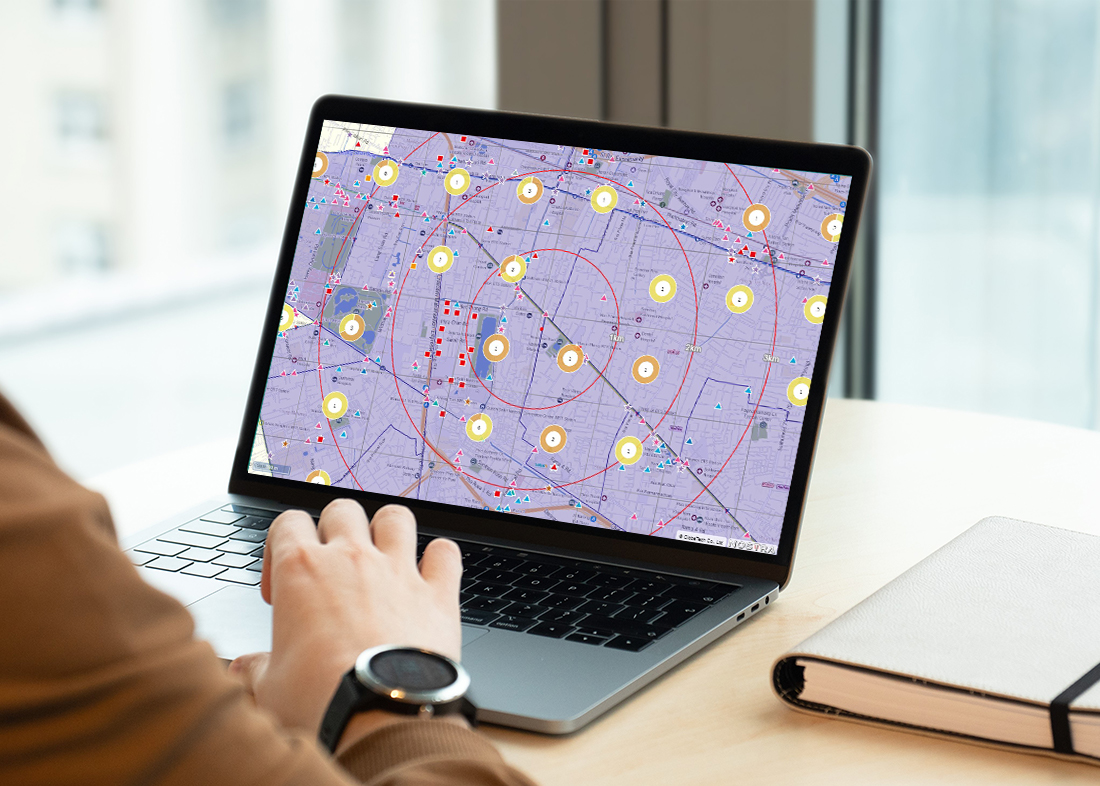 Area marketing GIS mainly has the following three usage methods.
Store development / opening / closing analysis
Customer data analysis
Sales promotion
For your first Area Marketing GIS!

Please request a document to help you understand TerraMap Thailand.